Enter To Win!
We are giving away free duck decoys in June, July, and August of 2021. Three total boxes of Flambeau decoys including Super Magnum Mallards, Classic Mallards, and Wood Ducks. Each decoy uses their UV low light technology to improve visibility in low light situations.
If you enter to win, you will be in all three drawings. Enter once, get three chances to win. Also, if you enter, EVEN AFTER THIS GIVEAWAY ENDS, you will be entered for the NEXT giveaway also.
To enter all you need to do is 2 things:
Subscribe to The New Hunters Guide via email by filling out the form below.
Also Flambeau was kind enough to provide a discount code for 10% off everything in their store: Use the code NEWHUNTERS21 on their website.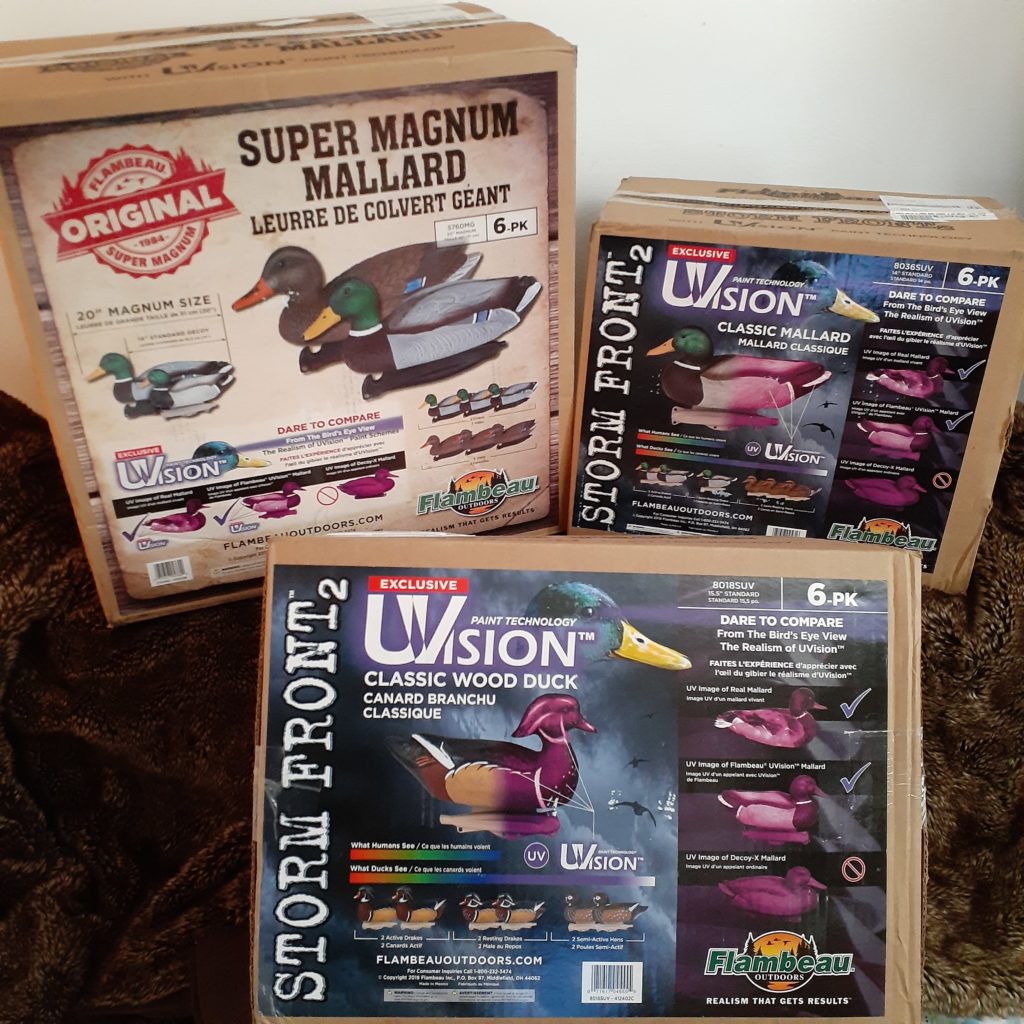 To win you must be currently subscribed via both email and YouTube. Winners will be notified via email and have 7 days to respond else they will forfeit their chance and someone else will be selected. Whoever wins first gets their pick of which box of decoys they want. Whoever wins second will pick from the remaining options. Whoever wins third gets the remaining box. 
Thanks to Flambeau Outdoors for providing these decoys for the giveaway.  The first set of decoys I ever hunted with and killed a duck with was a set of Flambeaus. They are one of the best options out there for new hunters, and really for everyone.
This giveaway is intended for those who are new or newer to the sport. If you already have dozens of decoys I would request that you refrain from entering or decline the prize if you do win so that someone who is newer to the sport can get some gear to help them get into the woods.